We want you to be completely sure that services recommended to you are going to bring the best possible benefits to your smile. If you would like a second opinion in Hometown, Illinois, our dentist can help! This second opinion is free if you bring X-rays with you to your visit. Please call Southwest Dental Center today at 708-425-4545 to schedule an appointment with Dr. Ashok Jhanji!
Your treatment plan should be designed to address your specific needs and goals, and it should be a joint effort between you and your dentist to create a treatment plan that you are comfortable with. In some cases, this may mean that you seek out a second opinion on your diagnosis and recommended treatment, and our team is happy to help. We offer second opinions to help you make the most informed decisions regarding your dental health and to confirm the diagnoses given to you by your dental health doctor.
A patient may seek out a second opinion if:
Their dentist diagnoses a serious oral health issue. If you are diagnoses with a serious condition that will require complex and extensive treatment, such as oral cancer, it is a good idea to get a second opinion on your diagnosis. This will also help if future coordination with a medical or specialist team is needed.
They are uncomfortable with the recommended treatment. If you have talked with your dentist about treatment options and are unsure about whether their recommendation is right for you, exploring conservative alternatives may be a good choice.
Their dentist has recommended invasive or extensive surgery. If your primary dentist has recommended oral surgery or other intensive treatments, it is a good idea to seek a second opinion to be sure.
They have had treatment that has not solved the problem.
Their dentist does not have the training to perform the required treatments. Sometimes, you may need a specialist who is qualified to treat your problem.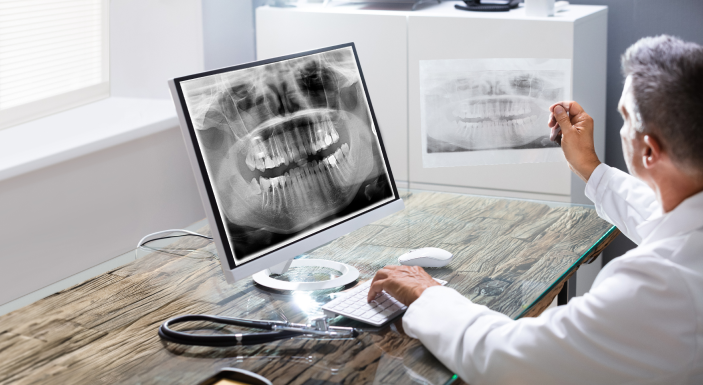 Remember that you have the right as a patient to seek a second opinion and to postpone or refuse a treatment plan that makes you uncomfortable or that you are not ready to begin. There is never a situation where it is wrong to do so, and a reputable dentist will not be offended by this. In fact, it is often dentists themselves that will recommend or refer you to another doctor, especially if they are not qualified to address your specific dental issue.
Ready for a second opinion? Here are some tips for finding a reliable doctor:
Reach out to your general dentist for recommendations on specialists in your area.
Ask close friends or family about their doctors and experiences.
Search for online reviews of doctors you are considering.
Ask a local dental school for recommendations.
When you visit a dentist for a second opinion, come prepared with specific questions about your recommended treatment and its benefits, drawbacks, cost and alternatives. Give us a call today to learn more about obtaining a second opinion.