Why Choose Us?
---
Dr. Ashok Jhanji graduated from Northwestern University Dental School in 1986 with his Doctor of Dental Surgery (DDS) degree. He continues to advance his dental education regularly in order to provide his patients with excellent care, and has received advanced training in prosthodontics in addition to completing his Master of Science degree. As a dentist, his goal is to provide his patients with excellent care in a comfortable office setting. Dr. Jhanji has practiced in the Hometown, IL, area for 26 years. His hobbies include traveling and gardening.
Meet Our Team
Our skilled team has been caring for patients for over 40 years. We are a compassionate, experienced team of professionals ready to help you find your perfect smile. We are excited to meet you! Please call Southwest Dental Center today at 708-425-4545 to schedule an appointment with our dentist, Dr. Ashok Jhanji, and learn more about dental care in Hometown, Illinois.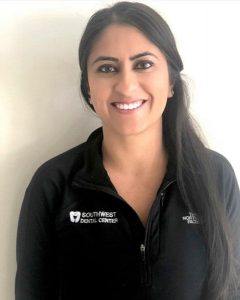 Welcome to our practice! I am the friendly face at the front desk. I love to find ways to help people smile and that includes building confidence to share their smile! I am happy to answer your questions, plan for appointments, help resolve concerns and make your visits positive. I also work with the insurances. I am here to assist you through explaining and discussing your insurance benefits and processing dental claims. I enjoy working with you on the financial aspects of your dental needs. It is important to me that each of you enjoy a feeling of ease and confidence in our office. We all work extremely well together to provide the best service for you. Our staff is very warm and inviting. I love the positive energy felt by everyone and I really appreciate the attentive care our doctors and team strive to provide to each patient.
In my spare time I love to cook and look for travel deals. I love traveling the world and immersing myself in different cultures.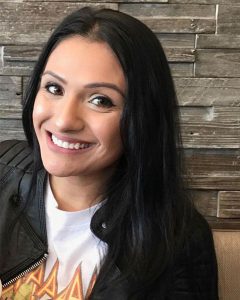 Elizabeth
Administrative and Dental Assistant
You will see me in both the front and back office. I am responsible for all of the ordering and managing inventory. I will help you schedule your appointments and answer your questions while you're in the office or on the phone. I also assist the doctor clinically. I enjoy working with our team, as we all try to create a welcoming environment.
In my spare time I enjoy spending time with my son and our favorite thing to do together is to be outdoors and try new foods to eat. We try to be as adventurous as we can and are always looking for new things to do together.